timetable & payment packages
Zoom classes are available on a weekly basis – choose just one class or you can enjoy all of them every week.  The AnnaJFitness Recorded! Facebook Group provides On Demand classes.
NEW timetable starts on MONDAY 6th SEPTEMBER.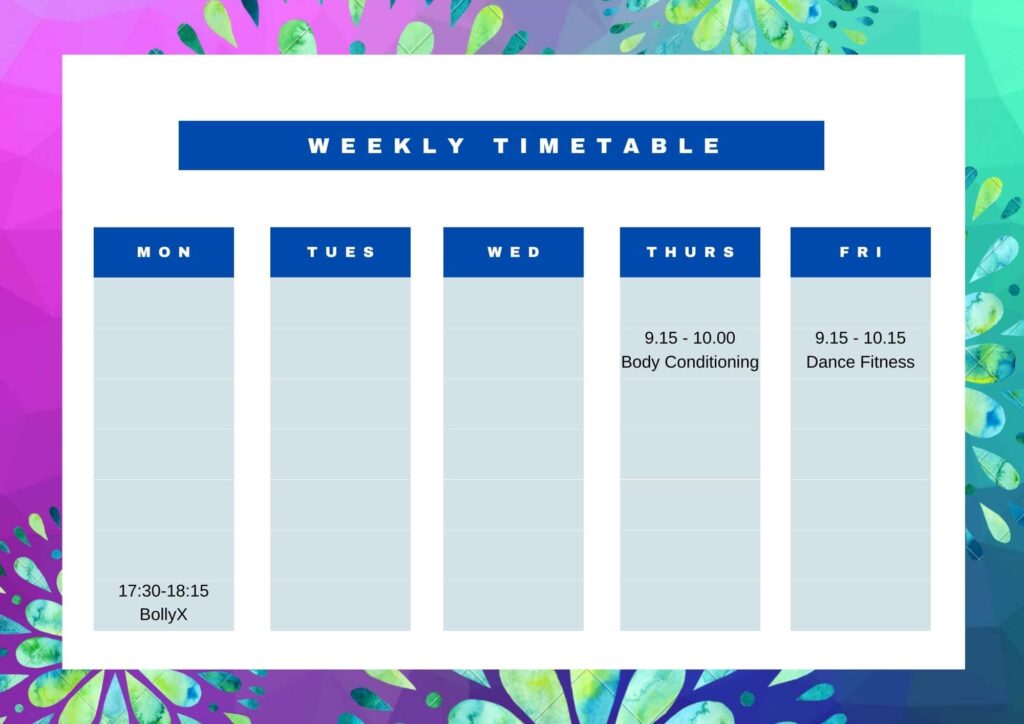 You can pay as you go for classes, pay 4 weekly or even choose an unlimited monthly subscription. Remember, if you're new to my classes then you can try your first one for FREE!!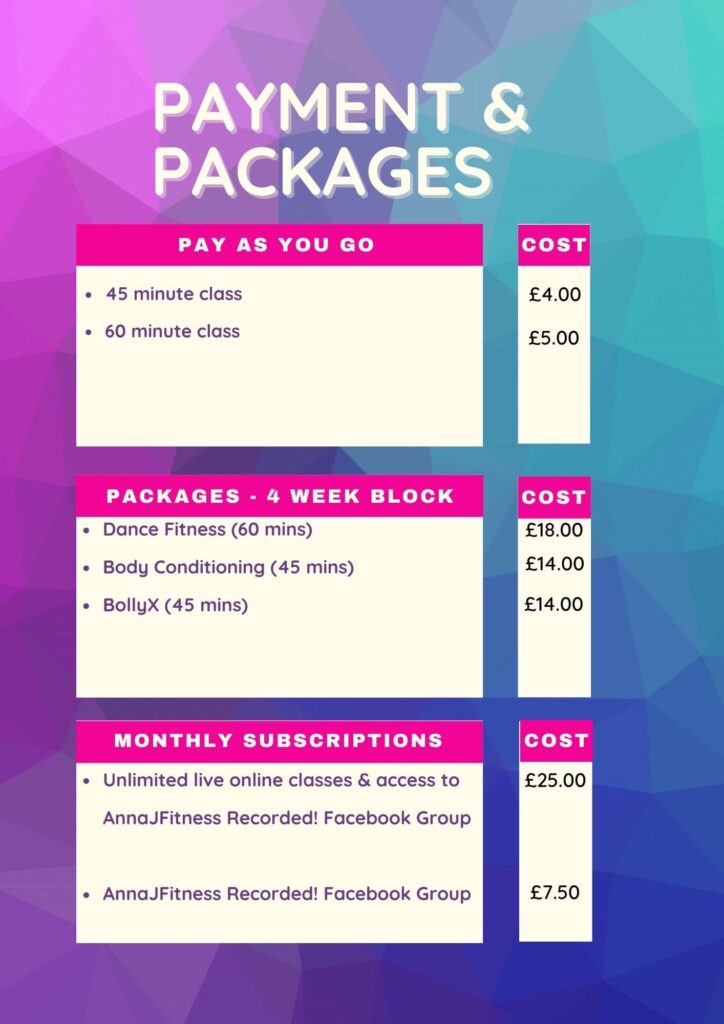 Pay for your class/ package here...