As a working mum of two young children in my 40's, I'm probably not your average fitness instructor – perhaps you feel that you're not a "typical" fitness person! It doesn't matter – whether you are someone who already enjoys classes or are trying them out for the first time, I feel very strongly that the main thing about exercising is enjoyment and that feeling of satisfaction at the end of your session.
I qualified as a Level 2 Exercise to Music Instructor in 2012 but have actually been working as an instructor since 2007. I started my fitness instructing journey in Bolivia, where I lived for 6 years. An instructor saw my potential and took me under her wing, giving me the fabulous opportunity to teach classes. I haven't looked back since and I absolutely love it! My journey continues, I'm learning all the time and over the years have qualified in other disciplines, including Spinning®, Waterworks® (Aqua Fit), Vibe Cycle®; BollyX® (Bollywood Dance Fitness); Level 2 Gym Instructor; Level 3 Personal Trainer and Body fx Coach (nutrition programme).

But first and foremost I love freestyle, I can choose the music, develop my own routines and choreograph my own dances and exercise classes. It also means that participants have the opportunity to request the songs they love to dance or workout to. In 2018 I took a leap of faith and left my full time position as Service Manager of a Rape Crisis Charity to become self employed as a fitness instructor. I can now dedicate more time to fitness instructing, alongside working as a Sports Welfare Consultant at Exeter University. I feel so lucky that I'm doing what I love and meeting amazing people every day who dance, workout, sweat, grimace and smile with me.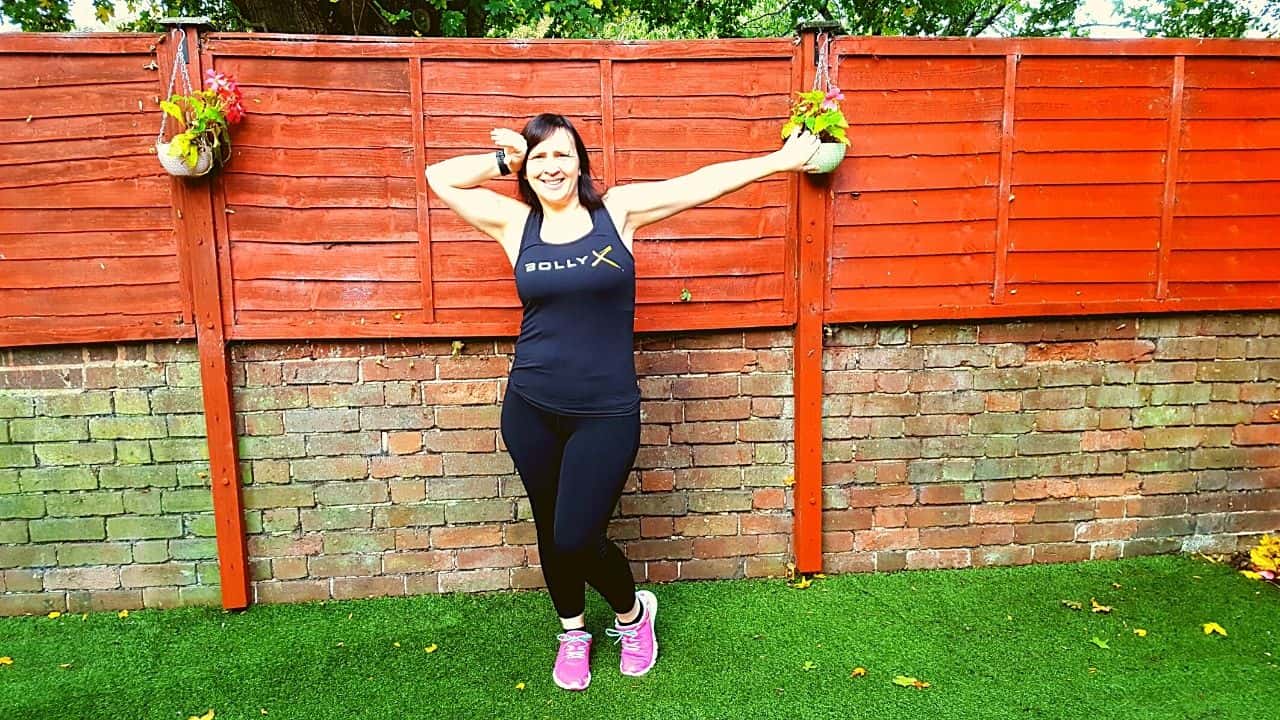 Mental Health and Fitness
Our mental health and physical health is intrinsically linked.  When you exercise, chemicals like endorphins and serotonin that improve your mood are released. If you exercise regularly or keep active, it can reduce your stress and symptoms of mental health conditions like depression and anxiety; help with recovery from mental health difficulties and improve your sleep.
So how are exercise and the mind linked up?  Exercising pumps blood to the brain, which can help you to think more clearly and it increases the size of the hippocampus, the part of the brain responsible for memory.  It also increases the connections between the nerve cells in the brain. This improves your memory and helps protect your brain against injury and disease.


It is great to see all the benefits from exercising but the reality of being able to regularly exercise or even be active, especially during these difficult times that we live in with the limitations that covid-19 is putting on us, is a lot harder. 
Thinking about the many barriers to exercising (physical, psychological, mental ill health, lack of space, lack of time etc.), it's important that each person takes that step towards being more active in their own time, at their own pace.  Using online videos, for example, can be a great first step and when that feels more comofrtable, perhaps trying a recorded fitness class and even moving towards a live Zoom class as time goes on. 
Personally, I'd say the most important thing is that each person does this at their own pace, without putting themselves under pressure or comparing themselves with others. 
"Have always loved dance style classes but Anna's are my favourite – her routines are sassy and fun and energetic and she is made for what she does. She's the kind of person we need more of in the fitness industry."
Meg
"Having joined Anna's Legs, Bums and Tums classes at Riverside a few weeks ago, I can't stop going!  I've always been a bit apprehensive of classes, but from the moment I walked in Anna was really friendly and made me feel extremely welcome,  Her classes are fun, and her enthusiasm and laughter is infectious! One of my favourite instructors by far from the classes I've tried, thank you Anna, and keep up the fantastic work."
Kelli
"Love Anna's classes, she's always so helpful and welcoming.  She's kept me sane with her Zoom classes throughout lockdown. Great sessions!"
Dipti