Live and recorded fitness classes
"Exercise not only changes your body, it changes your mind, your attitude and your mood" – Anon
Being active is about looking after you mental health as well as your physical health and this is at the forefront of my mind when I teach classes.  
NEW OFFER! If you refer a friend for online classes, then you will both receive 50% off for a month's subscription, which gives you access to all the online and recorded classes.
You can find further offers on my Personal Training Page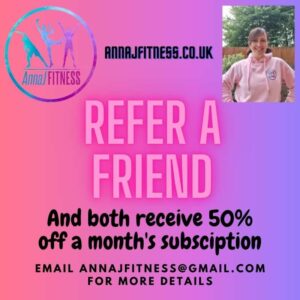 Here are a couple of short videos to try, you can find lots more on my live Facebook group and YouTube channel.